For more than 50 years Kiddy has declared the safety of children in the car as its priority. The focus of all product development is the pursuit of the highest-possible safety, outstanding product design and maximum comfort as well as peak functionality. Numerous patents such as the lie-flat technology, the original Kiddy impact shield and the shock absorber prove the innovative spirit of the Kiddy engineers – and have been groundbreaking for the entire industry for years. Frequent awards from independent testing institutes such as Stiftung Warentest and ADAC confirm the high safety and quality standards of Kiddy. The Evoluna i-Size convinced the testers in last year's Stiftung Warentest and ADAC car seat test, where it was the only car seat to achieve a "very good" result (1.5) among 26 car seats. Additional, is the only infant car seat with a lie-flat function inside and outside the car. A further seat of Kiddy has been test winner in 2016 in its group: the Phoenixfix 3 with the result "good" (1.7).
Kiddy is by now represented in over 50 countries worldwide. Subsidiaries in China, the USA, France, UK, Poland, Korea and Turkey are milestones of the expansion strategy. Furthermore, numerous distributors and retail partners in the international markets contribute to the global success of Kiddy.
Kiddy stands for safety, design, comfort and lifestyle. Go to Official Website: https://www.kiddyuk.com/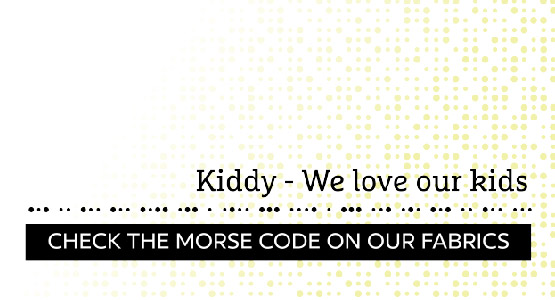 The 2017 collection not only appears in a modern design but is also characterized by the high quality and functional materials used. Particularly soft yet durable materials are combined with modern, silver applications. The new softly padded fabrics in the seat and the head area offer additional comfort. Another highlight is the pattern: the dots represent a Morse code that conveys a special message:
"Kiddy – we love our kids."
Unique and unmistakable!